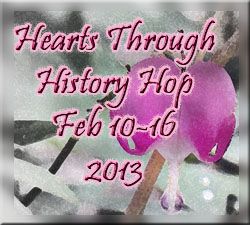 CONGRATULATIONS!!
I am so pleased to announce the winners of the Hearts Through History Hop!
Congratulations to

Lisa S

and

Judith Arnopp

for your correct answers and interesting comments!
I will email you both .mobi files - if you have a problem with that please let me know a.s.a.p.
I will wait 24 hours before sending to allow you time to let me know that the .mobi is ok!
Many thanks and congratulations again!
CHARLOTTE - PRIDE & PREJUDICE CONTINUES